Startup Font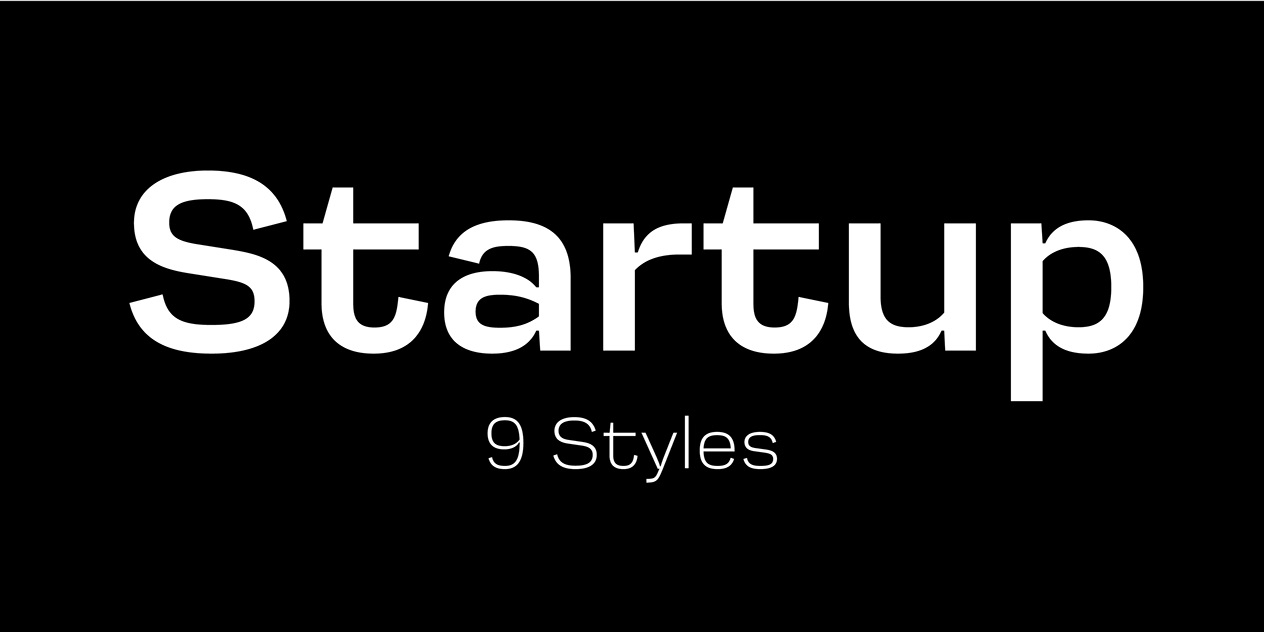 About Startup Font
The startup is a nine-style type family. It combines the aesthetics of gothic sans and Neo-grotesques. Created specifically for the creation of startup identity. When you need something that doesn't scream but has personality. This type of family can be used in the design of the logo, as well as apply it to headlines and secondary texts.
You can find more free Sans serif fonts here.
Uppercase, Lowercase & Symbols Font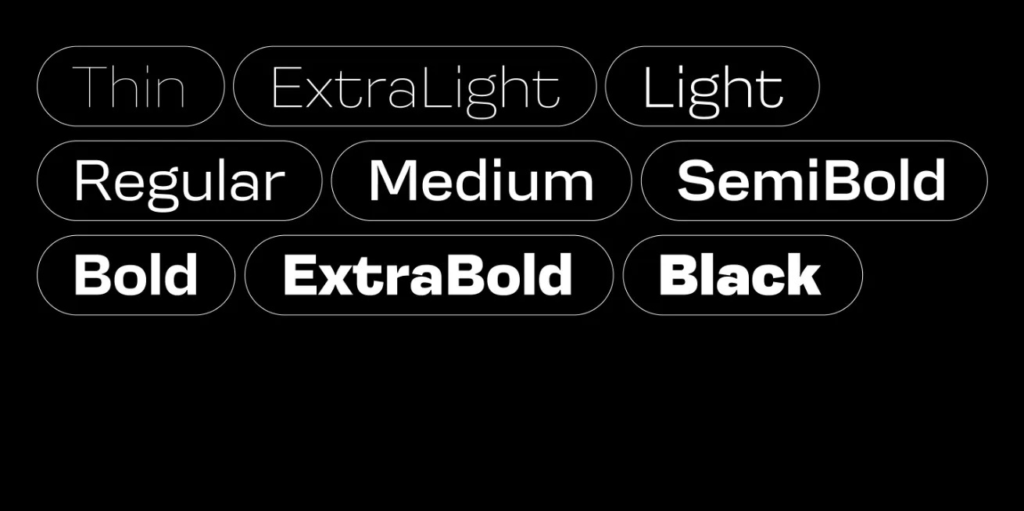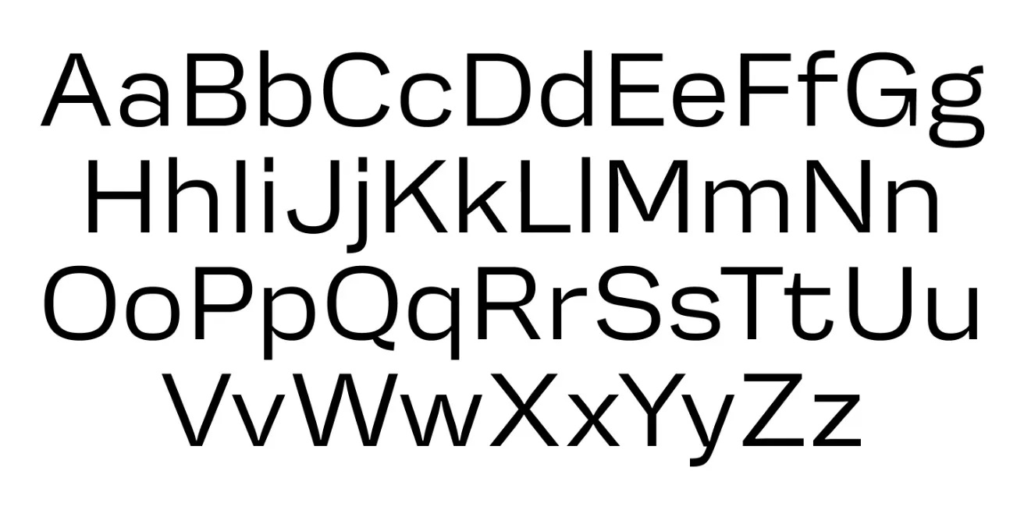 Fonts play a crucial role in the overall brand identity of a startup, yet they are often overlooked. They have the power to convey personality, emotion, and tone. They can communicate professionalism, playfulness, and elegance. Here's how to choose the perfect font and some examples of startups that nailed their font game.
Legibility: The first and foremost factor to consider when choosing a font for a startup is readability. Your font must be legible and easy to read, regardless of its size or style. The font should be able to convey your message clearly without causing any confusion to your target audience. Sans-serif fonts like Arial or Helvetica are popular in startups for their clean and modern look, while serif fonts like Times New Roman and Georgia convey a sense of tradition and elegance.
Personality: Your font choice should be a reflection of your startup's personality and values. A font can evoke emotions, set the tone, and communicate your brand's overall essence. Are you a fun and playful startup targeting millennials? A bold and quirky font like Comic Sans or Cooper Black might be the perfect fit. Or, are you a serious B2B company looking to convey professionalism and expertise? A refined and business-like font like Lato or Open Sans might be more appropriate.
Consistency: Consistency is key when it comes to brand identity, and fonts are no exception. Using multiple fonts in your branding can create confusion and make your startup appear unprofessional. It's essential to select a primary font that will be used across all marketing collaterals, including websites, social media, presentations, and emails.
Uniqueness: Selecting a unique font can help your startup stand out from the crowd. A distinct font can be a visual representation of your differentiating factor. A good example is Airbnb's custom font 'Cereal,' which was created to convey their brand's global outlook, diversity, and inclusivity. Similarly, Hinge, a dating app, uses a playful and bubbly font called 'Proxima Soft' to represent their brand as a fun and lighthearted platform.
Font Pairing: Combining fonts can add a layer of sophistication to your branding. The key is to pair fonts that complement each other and create a cohesive look. A good rule of thumb is to use a primary font for headings and a secondary font for body texts. For example, Squarespace uses 'Sofia Pro' for headlines and 'Open Sans' for body texts, resulting in an elegant and cohesive look.
This font is free for personal use, Click here for commercial use.