Bripokus Font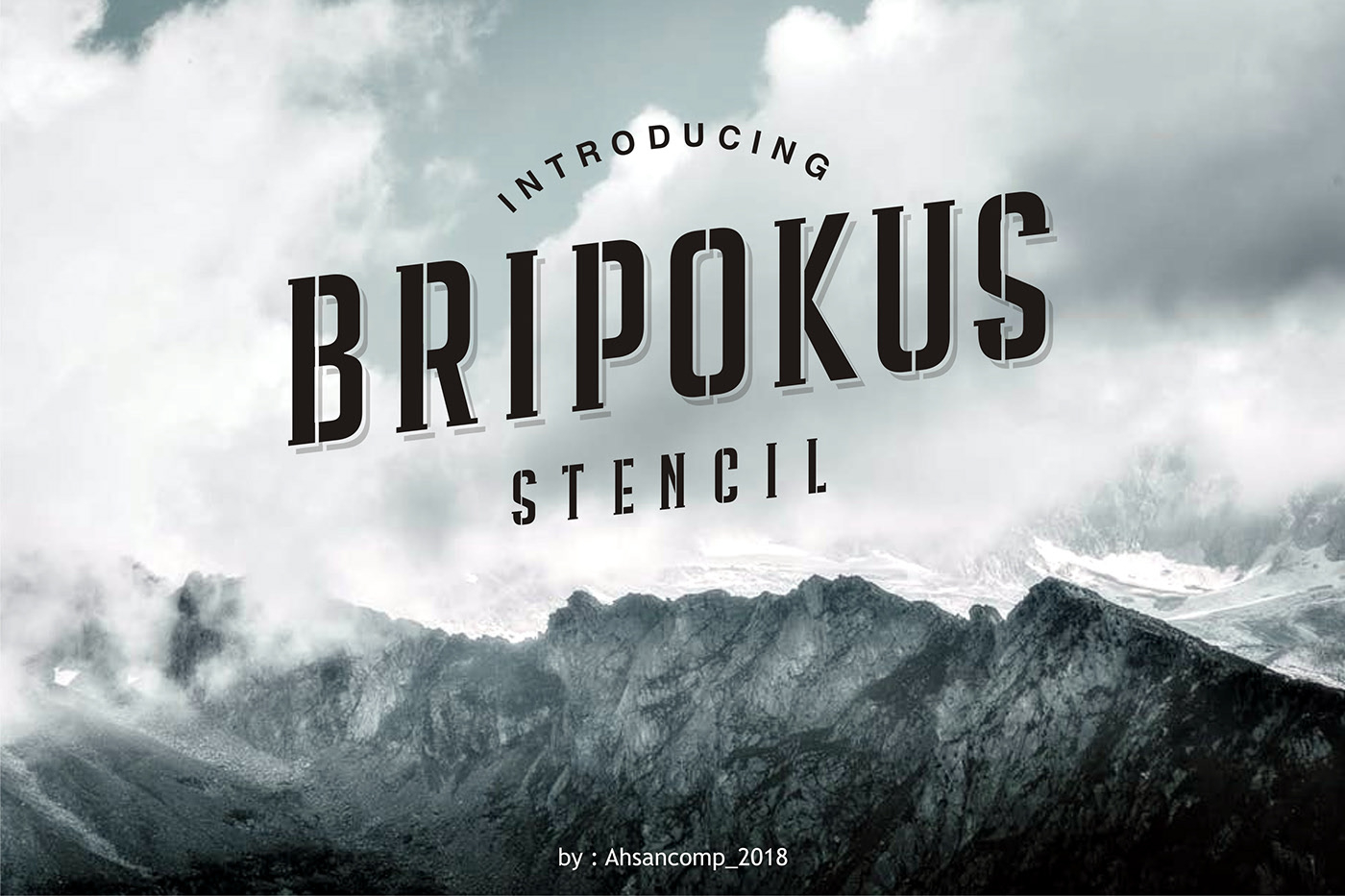 About Bripokus Font
Bripokus Font is a great font for design projects that need a strong, bold feel. It's perfect for posters, web headers, book covers, packaging, and other designs where you want to make a big impact. This font comes in Regular weight and contains all-caps letters, numbers, and symbols. And because it's free to download and use, it's a great option if you're working with a limited budget.
You can find more free Stencil fonts here.
Uppercase, Lowercase & Symbols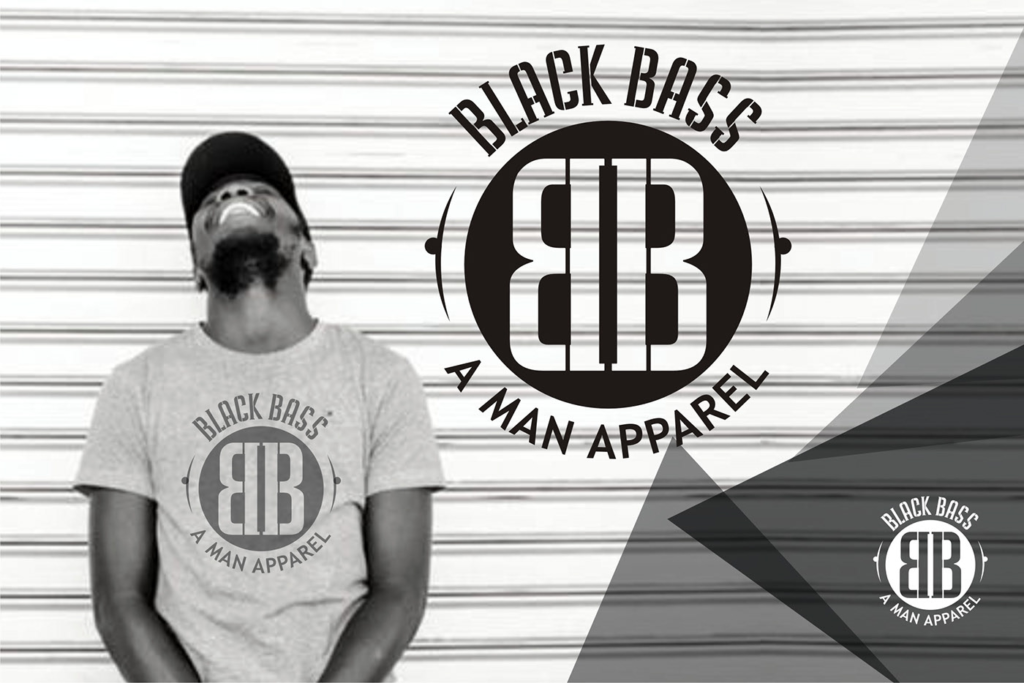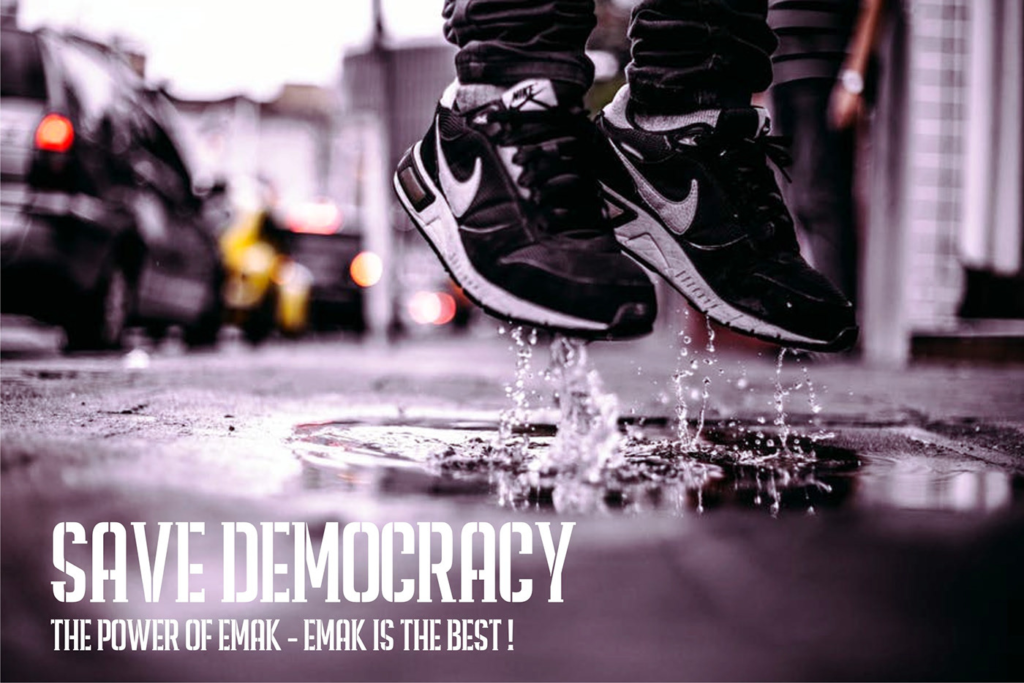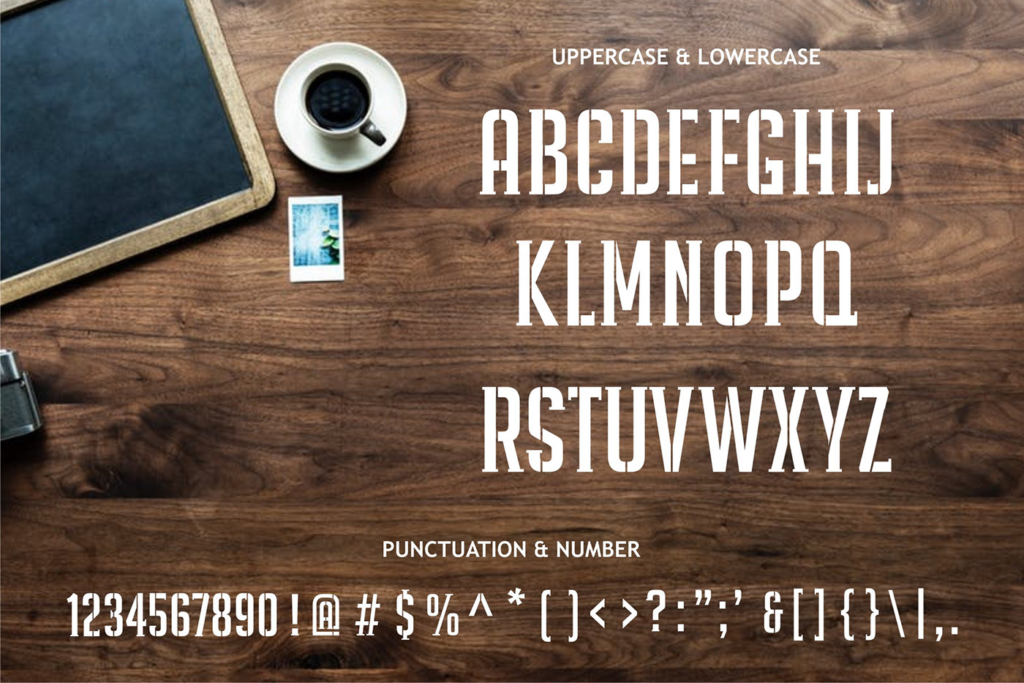 Download the Bripokus font file from the internet. Once the file has been downloaded, open it up in your preferred design program. In most programs, you can install the font by simply double-clicking on the file. After the font is installed, you can start using it in your design project by selecting it from the list of available fonts.
Bripokus font style may vary depending on the letters chosen. Some fonts do not accept special characters or were created for a one-off action. Through the image, you can see the concept of each letter. Also, you can check the typography of all the letters below or take the test online before downloading the font.
The main aim while creating a font is to make it look legible and easy to read. In some cases, people also want their font to be attention-grabbing and stylish. However, there is a wide range of fonts available that cater to different needs. As such, choosing the right font can be a daunting task.
Fortunately, there are some tips that can help guide your decision. One important factor to consider is the purpose of the font. If you need a font for professional purposes, then opting for a classic serif or sans-serif typeface is usually a safe bet. However, if you're looking for something more creative or playful, then you'll have more freedom to experiment with different styles. Another thing to keep in mind is the character set of the font.
Some fonts only support basic Latin characters, while others include support for additional languages and symbols. If you need a font that can be used internationally, then it's important to choose one with good language support. Finally, consider the licensing restrictions of the font before making your purchase. Some fonts are only licensed for personal use, while others can be used commercially. Be sure to check the terms of use before downloading any fonts for your project.
This font is free for personal use, Click here for commercial use.