Hulkamania Font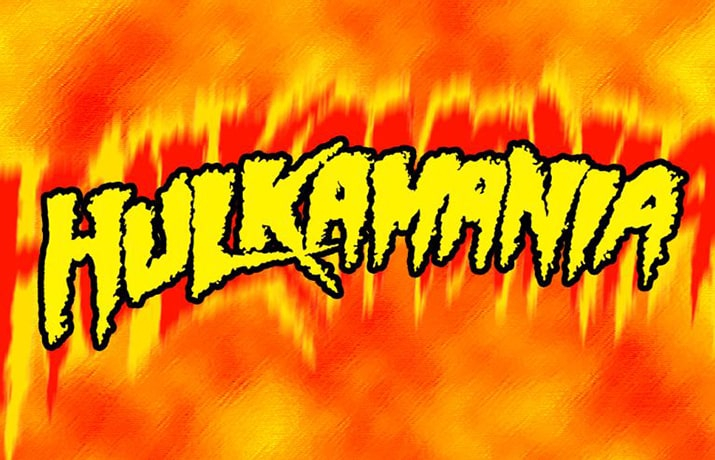 About Hulkamania Font
Introducing Hulkamania Font or Hogan Mania Font! It is based on an American professional wrestler Mr. Hulk Hogan's logo. He was a pro wrestler, actor, television personality, entrepreneur, & musician. And he was the most recognized wrestling star and the most popular wrestler all around the world during the 1980s. He became a 13-time world champion along with consecutive winner Royal Rumbles, in 1990 and 1991.
You can find more free Logo fonts here.
Uppercase, Lowercase & Symbols Font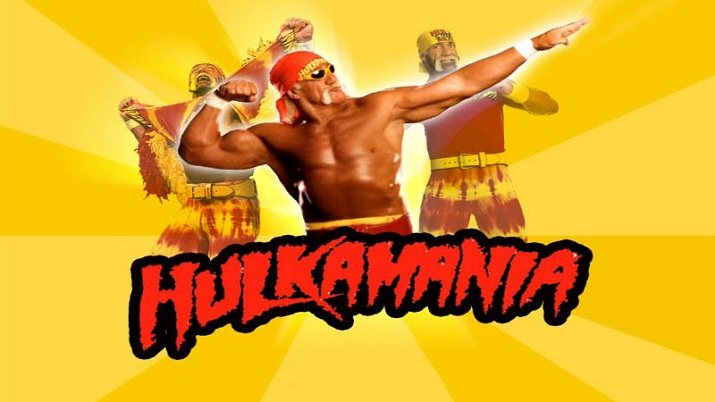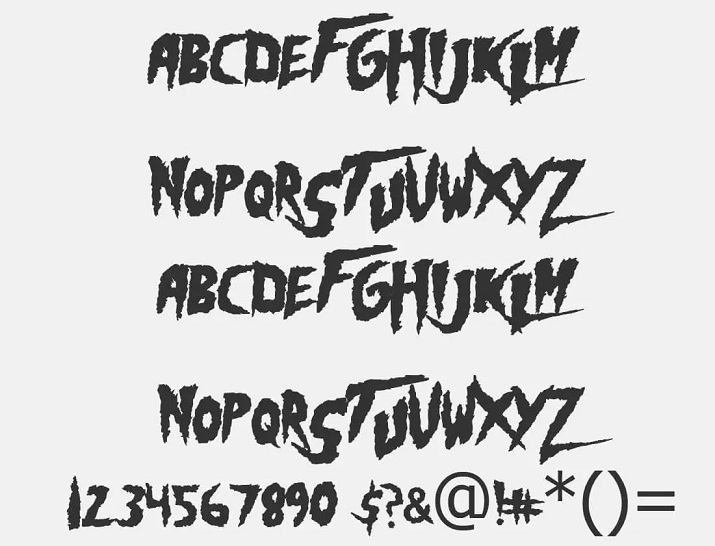 Fonts play a crucial role in creating and designing effective visual communication. With a variety of fonts available, choosing the right one for your project can make a big difference in the overall impact of your design. So, buckle up and get ready to learn more about this bold and strong typeface.
The Hulkamania font is recognized as one of the most unique and classic fonts of all time. It is a thick and bold typeface with a sharp angular edge, giving it a strong and powerful appearance. Inspired by the famous wrestler, Hulk Hogan, this font has become an icon in the sports and entertainment world. It is often used in posters, merchandise, and logos for sports teams, events, and companies related to wrestling.
One of the reasons why the Hulkamania font is popular among designers is because it is versatile and easy to use. Its bold and strong appearance makes it perfect for creating impactful and eye-catching designs. Additionally, since it is a typeface that is widely recognized, it can help convey a sense of familiarity and nostalgia in your designs.
Another advantage of using the Hulkamania font is that it is quite popular among fans of wrestling and other sports. This makes it ideal for creating merchandise, posters, and other promotional material for events and teams. Designers can use this typeface to create posters or graphics that feature a powerful and energetic message. Additionally, businesses can incorporate this font into their logos to give them a bold and timeless appearance.
When designing with the Hulkamania font, it is important to keep in mind that it works best as a display typeface. It is not recommended for use in long paragraphs, as this can make the text difficult to read. However, it can be used for headlines, titles, and short taglines. Additionally, it works well when paired with other complementary fonts to create a cohesive design.
This font is free for personal use, Click here for commercial use.