Benefits of Using Open Source Fonts In Web And Print Design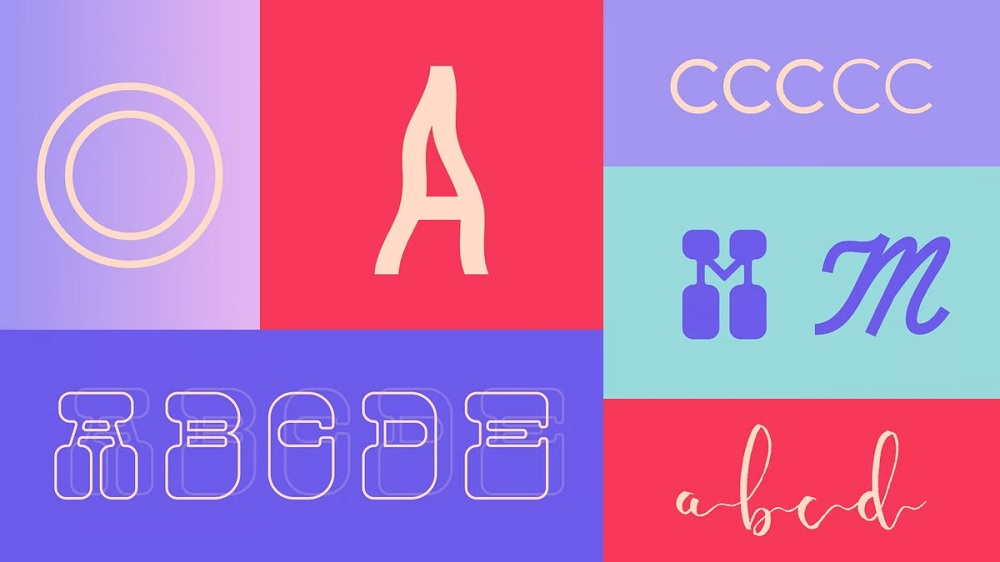 Introduction
Open-source fonts provide an appealing alternative to those who cannot afford licensing costs associated with some high-quality and commercial fonts. Even better, open-source font styles can often be used for both web-based design and print design. Using open-source fonts in both web and print allows for a level of consistency that is lacking when switching between different font families.
On top of all this, designers often have access to a broader selection of typefaces since the license restrictions associated with proprietary fonts are not applicable. With these benefits, it is no wonder why many designers are making the switch to open-source fonts for both web and print design.
What is Open Source?
Open source is a term that refers to software whose code is made available for free for anyone to use, modify, and distribute. While most commercial software licenses prohibit users from making modifications or redistribution of their software, open-source licenses allow users to do just that provided they follow the rules outlined in the license agreement. This makes open-source fonts a great option for those looking for new typefaces for their project on a budget.
Open Source Fonts
Open-source fonts are free typeface designs made available to the public through digital distribution. Developed primarily by hobbyist designers, these fonts can be installed and used on a variety of operating systems and can also be modified or improved based on user needs. By giving access to talented typographers for no charge, open-source fonts provide an affordable source for new content without complicating copyright matters or the fear of having to pay licensing fees.
In addition, the idea of open-source fonts creates a community surrounding innovative and artistic design where anyone with a style can choose from a range of options that interact with their own unique ideas for letterforms.
Why Use Open Source Fonts?
Using open-source fonts is beneficial because it allows users to customize their designs with unique typefaces that they wouldn't otherwise have access to. Plus, these fonts can often be used at no cost and without any restrictions on usage. This makes them ideal for projects that need to look professional but don't have room in the budget for expensive typefaces. Many designers also find open-source fonts helpful because they provide more flexibility than standard web-safe fonts do.
Open Source Fonts are Free and Accessible
One of the most obvious benefits of open-source fonts is that they are free to use for any purpose. This means you don't have to worry about licensing fees or worrying about breaking copyright laws when using them in your work. Furthermore, because they are open source, they can be easily accessed from any computer with an internet connection. This makes them incredibly convenient for designers who may need access to specific typefaces while on the go.
Open Source Fonts Have High Quality and a Variety
Another advantage of open-source fonts is that they come in a wide variety of styles and types. Many popular typefaces such as Roboto, Oswald, and Montserrat are available as open-source fonts, allowing designers to choose from a range of high-quality options for their project needs. What's more, some open-source font libraries also include more specialized typefaces such as script or handwritten fonts which can really add character to a design project.
Open Source Fonts Are Easy To Customize
Finally, one of the best things about open-source fonts is how easy they are to customize. With many web font libraries offering tools like kerning adjustments, ligatures, alternative characters, and more designers can easily tweak existing typefaces or even create their own unique font designs with relative ease. Not only does this save time but it also allows for greater creative freedom when it comes to designing projects with unique typography elements.
Importance of Fonts In Design
Fonts are an essential element of design, they can make or break the look and feel of a message. When used thoughtfully, fonts convey vital emotions and create visual hierarchies that can capture attention and draw in viewers. Font style, size, and weight are all factors that contribute to translating the correct sentiment in print or digital media.
To this end, designers should carefully consider their choice of the font when crafting creative projects such as websites, logos, posters, and advertisements. The right font choice can shape how the consumer perceives an organization's brand identity and even impact consumer purchase decisions. Fonts truly are essential components to creating beautiful design pieces that captivate their audience.
Wide Range of Options
Open-source fonts are a great way to add personality, style, and creativity to your designs. They are not only free, but they provide a wide range of options for web and print design projects. Whether you're looking for something bold and eye-catching or more subdued and professional, open-source fonts have got you covered. Let's explore the different types of open-source fonts available and how they can be used in both web and print design.
Serif Fonts
Serif fonts are some of the most popular typefaces for both web and print design projects. These fonts feature small decorative lines or "feet" at the end of each letter or symbol. They are often used in longer pieces such as books, newspapers, magazines, etc., as they make the text easier to read over long periods of time. Examples of serif fonts include Times New Roman, Georgia, Garamond, etc.
Sans Serif Fonts
Sans serif fonts feature simpler letter shapes than serif fonts but still provide plenty of personality for your design project. Sans serif fonts don't contain those extra little lines at the end of each letter (the "feet"), which makes them an ideal choice for shorter pieces such as headlines or taglines that need to grab attention quickly. Examples of sans serif fonts include Arial, Helvetica Neue, Roboto, etc.
Display Fonts
Display fonts are some of the most eye-catching typefaces available because they often feature unique letterforms that stand out from other font styles. These fonts typically have larger x-heights than other font types so that their characters look bigger when displayed onscreen or printed on paper. Examples of display fonts include Impact, Cooper Black, Papyrus, etc.
Customization Capabilities
In web and print design, font selection can be a powerful tool for customizing the look and feel of any project. Thankfully, there is now an oversupply of open-source fonts available that make it easy to achieve desired effects without breaking the bank. Here we'll explore how to use open-source fonts in web and print design to create unique designs with maximum impact.
Using Open Source Fonts in Web Design
When you're designing a website, it's important to consider both aesthetic appeal and usability. To ensure that your text is easily readable on different screen sizes, you should select fonts that are designed specifically for screens such as Arial or Verdana.
However, if you want to add some flair to your website design, then open-source fonts are a great option. With so many free options available online, you can find the perfect font for any project without spending a dime. Plus, most open-source fonts can be used for both web and print projects which makes them, even more, cost-effective!
Using Open Source Fonts in Print Design
Print design requires a little bit more finesse when it comes to selecting fonts. While you do have access to all the same open-source fonts that are available on the web, it is important to choose ones that will look good on paper or other materials.
The best way to do this is by selecting "serif" or "sans serif" typefaces which have been designed specifically for print media. Additionally, be sure to select fonts with subtle details such as ligatures connections between two letters or alternate characters which will help your designs stand out from the crowd.
Mastering Open Source Fonts with Collaboration and Sharing
Open-source fonts allow web designers to create aesthetically pleasing designs for their projects, but mastering open-source fonts require more than technical know-how. Community collaboration and tech sharing can help designers refine their skills and extend their font libraries.
With the growing variety of open-source fonts available, connecting with other professionals in the industry can provide invaluable insights into how to choose the right font for any project. By joining discussion spaces, taking part in workshops, or exchanging code snippets, using open-source font mastery is well within reach.
Collaborating with Other Designers
One of the great things about open-source fonts is that they can be improved upon by multiple designers working together as part of a team. Through collaboration, designers can bring different perspectives and expertise to bear on an open-source font project, resulting in a richer end product than any single designer could have achieved alone. Plus, by collaborating with other designers on an open-source font project, you'll be able to tap into their network of contacts and resources as well helping to make your project even stronger.
Sharing Your Work with Others
Once your project is complete, it's important that you share it with others so that they too can benefit from your work. Open-source fonts are meant to be shared freely between designers so that everyone can get access to high-quality typefaces without having to pay exorbitant prices. By taking the time to share your work with other designers through social media or online forums like Reddit or Behance, you will not only help spread awareness about the power of open-source fonts but also increase your profile within the design community as well.
The Benefits Of Collaboration And Sharing When Using Open Source Fonts
When using open-source fonts, it's important to collaborate with other designers and share information about the typefaces you find most useful. This is especially true if you're using multiple computers or working on multiple projects at once; by collaborating and sharing knowledge about which typefaces work best for specific purposes (e.g., logos vs websites), you can ensure that all your devices have access to the same set of quality typefaces. Additionally, collaborating with other designers allows you to learn new techniques for working with open-source fonts, as well as find out which ones are trending in terms of popularity among professionals in your industry.
Conclusion
Open-source fonts offer numerous advantages over paid alternatives from savings on licensing fees through to greater accessibility and customizability making them an attractive option for all kinds of web and print design projects. Whether you're looking for something traditional or something more modern and innovative chances are there's an open-source font out there that will fit the bill perfectly.